It was a perfect day for cycling on the Great Ocean Road, and the Royal Bikes Port Campbell to Warrnambool riders made the most of the conditions, shooting along the coast to the finish in Warrnambool.
While the crowd gathered to watch the Powercor Melbourne to Warrnambool finish, the entry into Warrnambool of the National Road Series riders was preceded by the arrival of the Royal Bikes Port Campbell to Warrnambool Handicap, with ex-Auscycling CEO Steven Drake claiming the win after attacking late to go solo and take victory by 16 seconds ahead of  Warrnambool local and Under 19 rider Lance McBride in second and Daryl Burns third.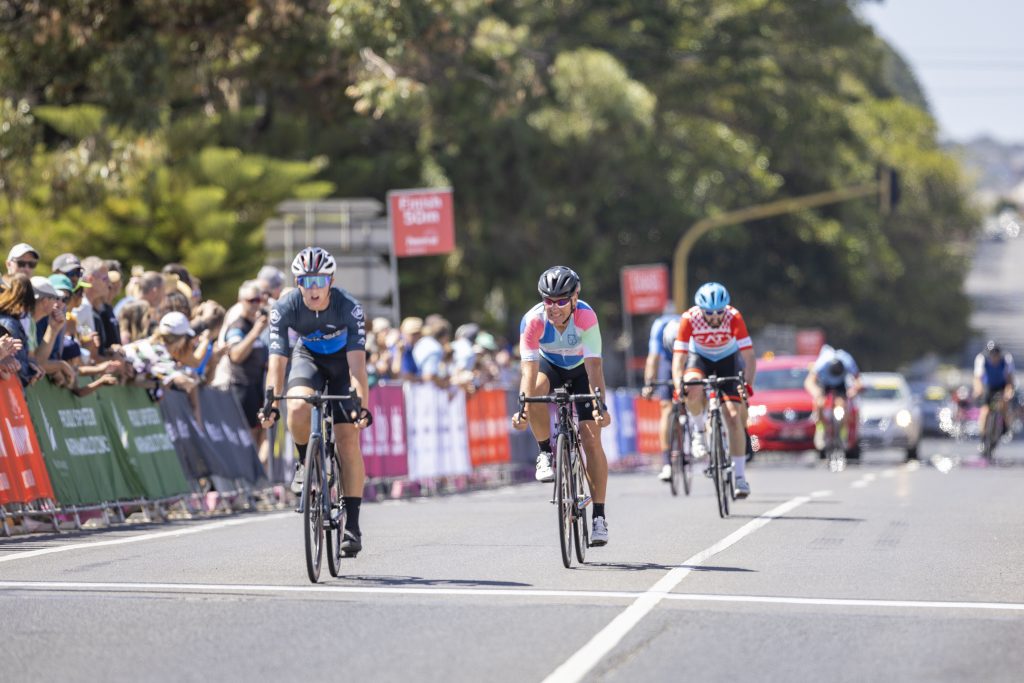 "I think our group worked well together, we had a reasonably large group from the start and hold off the groups from behind. That gave me an opportunity to attack with about seven kilometres to go.
"Having nice weather and a tailwind was great. I think it was a well-run event, obviously, at this level it's not often you get all the corners marshalled, so it's really good to run in on the same roads as the larger event."
Drake was also aware of the pressure coming from behind with 2007 Powercor Melbourne to Warrnambool winner Tim Decker pressing, with the pair sharing a joke ahead of the race.
"I was conscious that Timmy (Decker) was not too far behind, he punctured along the way, but I certainly said to him before the start line that I hope I don't see you until Warrnambool!"